Posts for: September, 2018
By David E. James, DDS
September 20, 2018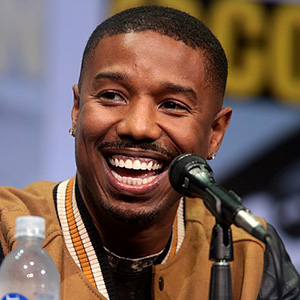 Some moviegoers have been known to crunch popcorn, bite their fingers or grab their neighbor's hands during the intense scenes of a thriller. But for one fan, the on-screen action in the new superhero film Black Panther led to a different reaction.
Sophia Robb, an 18-year-old Californian, had to make an emergency visit to the orthodontic office because she snapped the steel wire on her retainer while watching a battle scene featuring her Hollywood crush, Michael B. Jordan. Her jaw-clenching mishap went viral and even prompted an unexpected reply from the actor himself!
Meanwhile, Sophia got her retainer fixed pronto—which was exactly the right thing to do. The retention phase is a very important part of orthodontic treatment: If you don't wear a retainer, the beautiful new smile you're enjoying could become crooked again. That's because if the teeth are not held in their new positions, they will naturally begin to drift back into their former locations—and you may have to start treatment all over again…
While it's much more common to lose a removable retainer than to damage one, it is possible for even sturdy retainers to wear out or break. This includes traditional plastic-and-wire types (also called Hawley retainers), clear plastic retainers that are molded to fit your teeth (sometimes called Essix retainers), and bonded retainers: the kind that consists of a wire that's permanently attached to the back side of your teeth. So whichever kind you use, do what Sophia did if you feel that anything is amiss—have it looked at right away!
When Black Panther co-star Michael B. Jordan heard about the retainer mishap, he sent a message to the teen: "Since I feel partly responsible for breaking your retainers let me know if I can replace them." His young fan was grateful for the offer—but even more thrilled to have a celebrity twitter follower.
If you have questions about orthodontic retainers, please contact our office or schedule a consultation. You can read more in the Dear Doctor magazine articles "The Importance of Orthodontic Retainers" and "Bonded Retainers."
By David E. James, DDS
September 10, 2018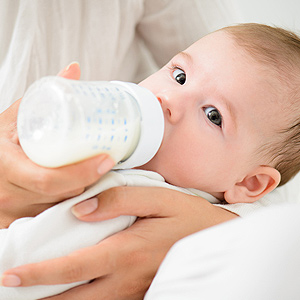 Tooth decay is an ever present danger for your baby's developing teeth. It begins with disease-causing bacteria feasting on leftover sugar, producing high levels of oral acid that slowly dissolves the teeth's protective enamel. The softened enamel then becomes an open door for decay to infect the tooth.
Meanwhile, those bacteria continue to eat and produce acid….
So how can you stop this devastating cycle? Besides daily oral hygiene and regular dental visits, the most important thing you can do is deprive bacteria in your baby's mouth of sugar through limiting their consumption of it. This means you'll first need to identify the different sources of sugar available to your baby—and some of them might surprise you.
Here, then, are 3 not-so-obvious sugar sources your baby might be consuming.
During feeding. If you're breast-feeding, you may not think this is causing a sugar problem for your baby. True, breast milk by itself doesn't promote decay: it's the combination of it with other sugar-rich foods and liquids the baby might be consuming as they get older. Together this could significantly increase their risk of pediatric tooth decay (also known as early childhood caries or ECC). So, be careful to limit sugar in other things they're eating or drinking in addition to nursing.
24/7 Baby bottles and pacifiers. To calm infants at nap or sleep time, parents or caregivers often use bottles filled with sweet liquids or pacifiers dipped in jam, syrup or sugar. This practice increases decay risk from both the added sugar and its constant availability to bacteria in the mouth around the clock. Instead, avoid this practice and limit any sugary foods or liquids to mealtimes.
Medications. Some medications an infant may be taking for a chronic illness may contain small amounts of sugar. Additionally, medications like antihistamines can reduce the production of saliva that's needed to neutralize acid after meals. If your child is on medication, ask your healthcare provider about its dental effects and if there are any sugar-free alternatives. Be sure to keep up daily brushing and flossing and regular dental visits too.
Limiting your baby's sugar intake is critical in preventing tooth decay. It's one of the most important things you can do to protect their dental health.
If you would like more information on helping your child avoid tooth decay, please contact us or schedule an appointment for a consultation. You can also learn more about this topic by reading the Dear Doctor magazine article "Age One Dental Visit: Why It's Important for Your Baby."